Coach MCC ICF (the highest level of qualification according to the standards of the International Coaching Federation)
He is among the TOP 5 coaches in Russia according to «Nezavisimaya Gazeta»
The co-founder and producer of the international school of floristics Turcan School
Co-author of the 5 Prism Method
Effective coaching for managers and business owners
It is important for me that a person reveals his potential and connects with an inner mission. We identify strategies for success and quantum growth. We achieve measurable results by maintaining clarity, confidence and balance in all areas of life.
I help entrepreneurs and managers:
find and implement the best solutions to achieve personal goals and goals of the company,
withdraw from operations,
develop leadership skills,
improve their efficiency,
understand difficult situations.
In my work, I use clear, proven technologies that give maximum results: cognitive and generative coaching, mentoring, transactional analysis, Milton Erickson techniques.
I observe the coaching code of ethics: I guarantee complete confidentiality and environmentally friendly process.
As a result of our work, you will see your thoughts, actions and emotions experienced from a different angle. You will be able to manage conflict situations. Learn how to apply coaching yourself in solving operational tasks.
I combine Western and Eastern thinking, male and female views on life and business, which guarantees the best result of our meetings.
Experience:
More than 2500 hours of successful individual work with clients, organizations;
Created his own operating business (more than 50 employees);
Regular trainings for staff, constant interaction with corporate clients, master classes and seminars.
Member of the International Association of Coaches MCC ICF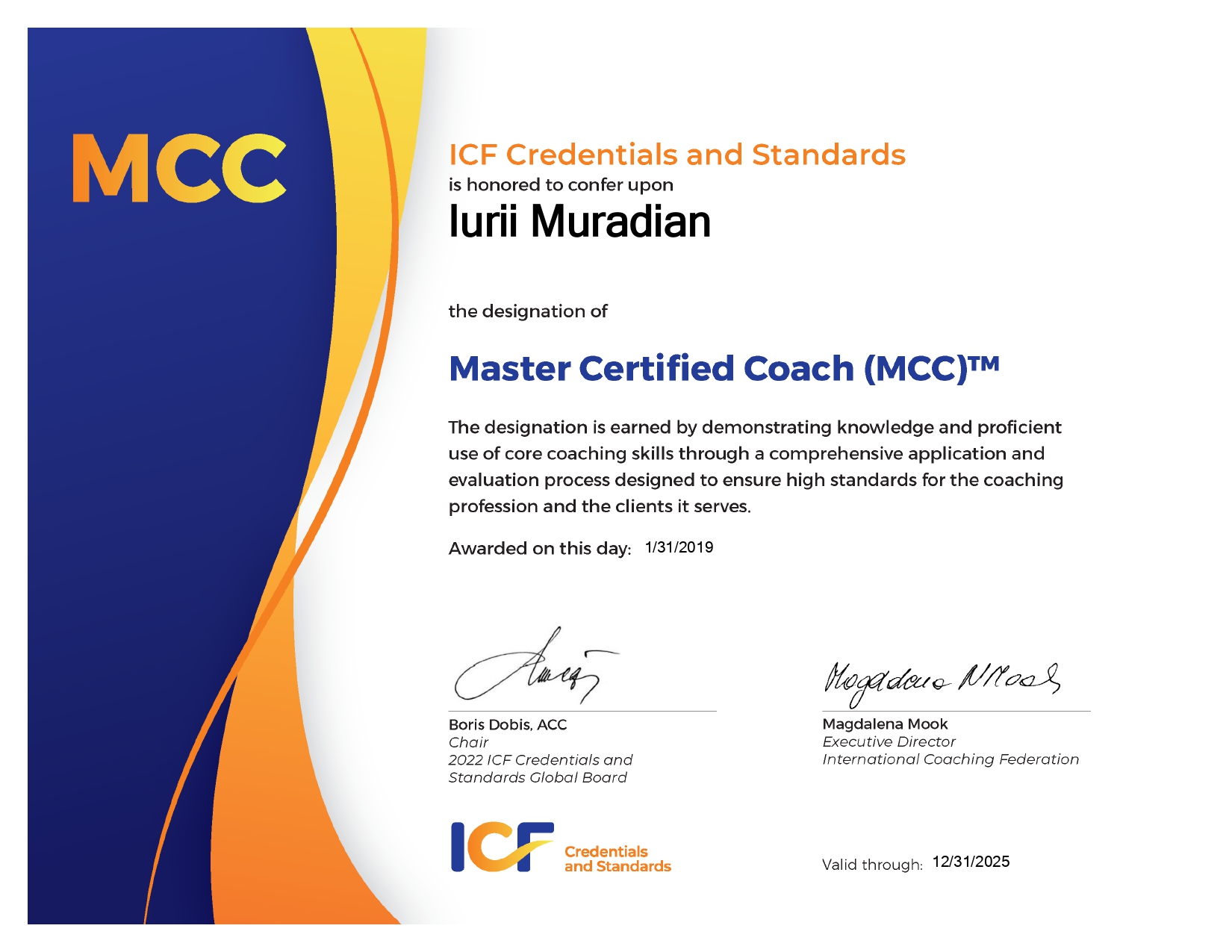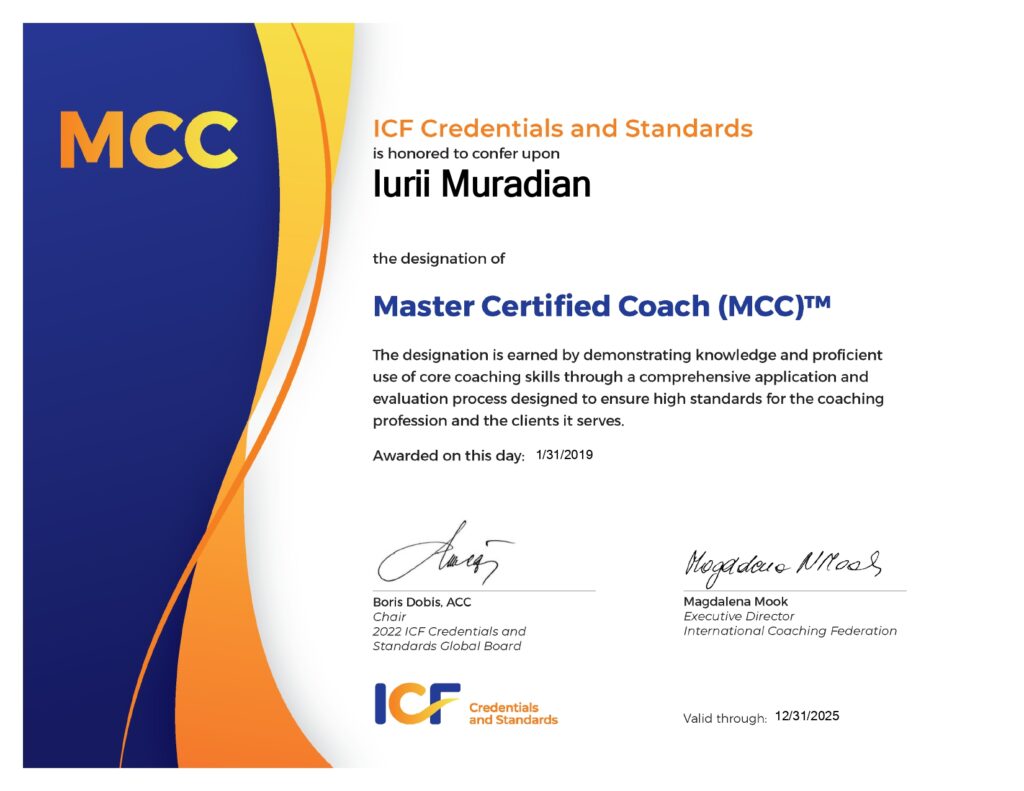 Additional Education:
Hypnotherapy of psychosomatic disorders (KIPP);
Emotional intelligence in coaching;
Holistic Coach (L-CON GLOBAL);
Generative Coaching (IGG).
Own projects: